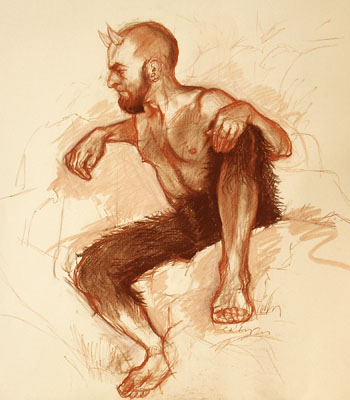 I love people, am very social, therefore specialize in portraiture and figure drawing. I've always been fascinated with human psychology and consider myself somewhat of a "mimic" and hopefully that sense of identification is projected to the subjects' rendering in a variety of media.
I talk about my portraits and art on this excerpt from the Travel Channel episode of "Only In America."
Download the free Real player here.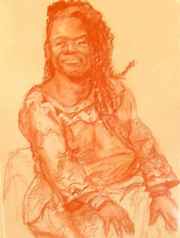 Her smile
Red conte on paper
16" x 20"
---

Billie on Silk
Charcoal on toned paper
10" x 14"
---