Benji, Lesley and Paul
Oil on canvas, with 3d magnets
16" x 20", commission



Some of my best works are portraits in a variety of media including oils, acrylic, or charcoal.

Please contact me about creating a unique gift for your family.

Toshiko
oil on canvas, 48" x 40"


Rose

Etta

---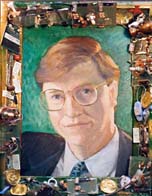 Computerbug
Acrylic on board
mixed media frame
16" x 20"

---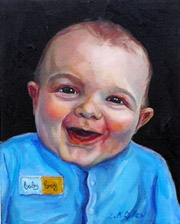 Max