This series is rendered from life, with models posing as famous historical and mythological figures at sessions in Georgetown that we called SAINTS & SINNERS (at the 'Church of the Perpetual Muse' on Sundays, naturally). In some cases I've researched characters to complement or "flesh out" the costumes, and incorporated props to reinforce the theme. These are primarily watercolours, although I work in a variety of media (oils, acrylics, these watercolours, and also drawing – primarily with charcoal or contes).
---
Aries
In mythology, Aries is the ram into which Zeus transmorphed, in order to escape giants pursuing him. The most famous legend, from Homer's Odyssey, is that of Jason and the Argonauts and their quest for the Golden Fleece. In the conclusion of both legends, to honor the valiant ram, Zeus placed it amongst the stars in the gleaming 'girdle' encircling the sky, the zodiac.
---
Ligeia the Siren
A siren was a sea nymph in Greek and Roman mythology. In Greek mythology, the Sirens were three dangerously seductive bird-women (although in later folklore as fully aquatic and mermaid-like), who lived on an island called Sirenum scopuli. Sailors who sailed near were compelled by the Sirens' enchanting music and voices to shipwreck on the rocky coast. Starbucks' logo is a double tailed Siren.
---
Strelnikov
Strelnikov (Pasha Antipov) is Lara's husband in Dr. Zhivago. Once an idealist, when disillusioned he goes on to become a Commissar in the Red Guard, often shooting those he interrogates. He later falls from favour with the Soviet state and commits suicide being walked to his execution. Doctor Zhivago is a 1965 epic film directed by David Lean and loosely based on the famous novel of the same name by Boris Pasternak.
---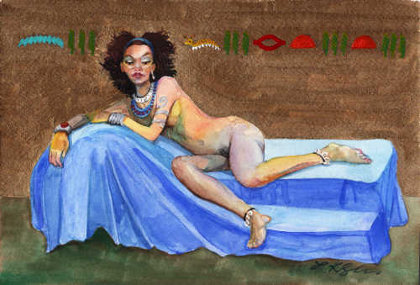 Nefertiti
Nefertiti was an Egyptian queen and wife of King Akhenaten. born around 1390 B.C.E. Her name means "the beautiful one is come." At fifteen, she married Amenhotep IV. Nefertiti's political importance is seen in carved scenes in which she is shown in ceremonial acts and daily worship – other queens previously played only a secondary role. After Akhenaten (Amenhotep)'s death, she simply disappears. Maybe she died; another theory is that young Smenkhkare, who ruled briefly either with or after Akhenaten and is believed by some to have been his son, was in fact Nefertiti transformed.
---
Scheherazade
After his first wife betrayed him, every day the Persian King Shahryar would marry a new virgin, and then send yesterday's wife to be beheaded. He had killed three thousand wives. Scheherazade had a plan, and told her new husband a fascinating tale. He wanted to hear the end, so spared her temporarily. This story led to hundreds of others, each more exciting, until at the end of one thousand and one nights, and one thousand stories, Scheherazade had no more adventures to tell. But by now he had now fallen in love, so having been made a wiser and kinder man by Scheherazade and her tales, he spared her life and made her Queen.
Deirdre of the Sorrows
---

Green Hornet
---

Kali
---

Samuel Bellamy
English Pirate Prince
---

Juliet

---

Freya

---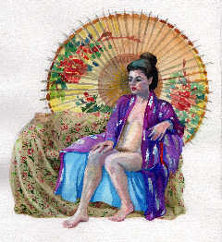 Madame Butterfly

---

Salome

---

St. Sebastian

---

Butch Cassidy